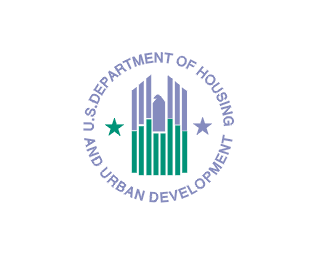 U.S. Department of Housing and Urban Development
It is part of the mission of HUD to provide grants for housing for the homeless. Crossroads for Women receives two such grants. These grants enable clients to be placed in safe, secure apartments while they work to make the transition from former chronic homelessness and incarceration to permanent housing that they can support on their own with or without continued public housing support.

City of Albuquerque
Maya's Place operational and clinical expenses are paid largely by the City of Albuquerque, Family and Community Services Division.
United Way of Central New Mexico
Funds the Day Program at both service locations including a portion of the parenting and vocational services clients receive, as well as life skills education.

Bernalillo County
Funds operating expenses, as well as direct client costs such as assistance with initial food and cleaning supplies, child safety apparatus, work uniforms, utility bills, transportation, and phone access.

New Mexico Department of Health
All behavioral health funding in the State of New Mexico is pooled and distributed through a contract with Value Options. This funding supports some of the clinical services provided to Crossroads for Women clients.
The New Mexico Mortgage Finance Authority
Provides innovative products, education and services in collaboration with strategic partners to finance the purchase, construction and preservation of quality affordable housing to strengthen the social and economic development of New Mexico.  MFA funds case management at The Crossroads and Maya's Place.

Albuquerque Community Foundation–Wilhelmina Coe Foundation & Sandia Foundation
The mission of the Albuquerque Community Foundation is to provide for our community, forever.  ACF makes an impact on the lives of those around us by supporting nonprofits providing direct services to those who need it most.  ACF funds the evening and weekend case management at Maya's Place.
Lannan Foundation is a family foundation dedicated to cultural freedom, diversity and creativity   through projects which support exceptional contemporary artists and writers, as well as inspired Native activists in rural indigenous communities.  Contributes to general operating expenses.
Crossroads for Women is supported by a grant from the S.L. Gimbel Foundation.  Contributes to family support services at Crossroads for Women.